Mr. Bolaji Ogalu
National Student President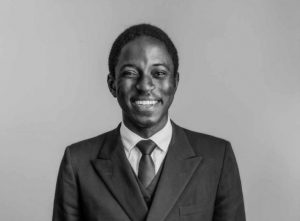 Bolaji is a student of the University of Lagos, and was part of the University of Lagos team that participated in the Price Media Law Moot Competition organised by the University of Oxford in 2016.
He is part of the pioneer team that founded the Cyber-Tech Law Hub which is aimed at finding a synergy between law and technology.
He pushes for a reform in Nigeria's educational system, removal of the federal character principle, the justiciability of our fundamental objective, embracing our home made goods, national over sectional loyalty and more African co-operation.
His interests include public interest litigation, media law and international human rights.