Mr. Shina Dada
National Deputy Auditor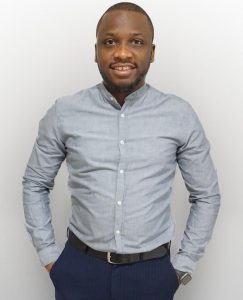 Oluwashina holds a Master's of Science degree in Renewable Energy Systems Technology from the Loughborough University, Leicestershire, UK. He is also a corporate member of the prestigious Nigerian Society of Engineers and a member of the Energy Institute, UK.
He is currently a Project Manager at Viathan Engineering Limited, a company that develops embedded and captive power solutions for state governments, manufacturing companies and large electricity consumers in general.
Previously, he worked with Soltech Power, UK as a Project Engineer where he was responsible for supervising ongoing projects and also seeking for potential customers.
He has also worked with the National Agency for Science and Engineering Infrastructure as an engineer and head of the Solar Energy Unit.