Ms. Ilamosi Ekenimoh
Ex-Officio Member 2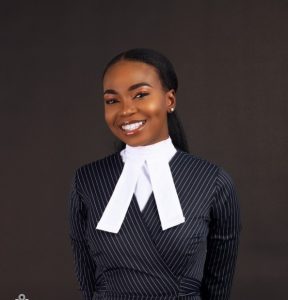 Ilamosi Ekenimoh is a fourth year Law student, and a non-tribalist Nigerian with influences from all over the country. She is also a passionate Pan-Africanist, and an avid follower of politics, governance and history.
She believes strongly in the power of the youth to shape the future, and currently works closely with several NGOs: including the Lagos Model United Nations, where she served as the director of Research for the last two years, and the Skies outside School Foundation, where she serves as a professional mentor.
Ilamosi is also active within various organisations in her school, including the Universities' Mooting Society and Debate Society, through which she has represented her university and won awards in local and international competitions.