Mr. Sadiq Abu
Deputy National Financial Secretary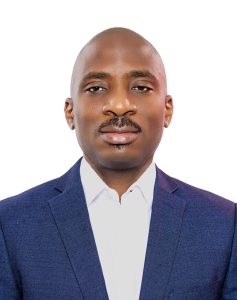 Sadiq Abu is the Country Chief Executive Officer of the Absa Group in Nigeria with overall responsibility for the Absa franchise in Nigeria.  He serves as the Nigeria lead, working with senior management teams and business unit executive committees, to accelerate the execution of the Absa Nigeria strategy, ensuring co-ordination, effective delivery and investment prioritization across all relevant business areas and stakeholders.
He has deep experience in legal advisory and deal execution, covering equity/debt capital markets and M&A across Africa and other emerging and frontier markets. He also has strong competencies in investment structuring, corporate/regulatory compliance, capital markets regulatory advisory, legal/tax/regulatory due diligence, as well as start-up/post start up advisory support.
He started his career with a couple of Lagos law firms, before joining KPMG Professional Services as a tax, legal and regulatory consultant.  Prior to joining Absa, he worked with Renaissance Capital where he ultimately acted as interim CEO of Renaissance Capital's West Africa operations, while doubling as the head of legal and compliance for Renaissance Capital's Africa business.
Sadiq graduated with degrees in law from the University of Lagos and the Nigerian Law School and obtained a Masters degree in Finance and Financial Law from the School of Oriental and African Studies, University of London.